MaxForte-ECOpanel is a durable soundproof panel made of a multi-layer frame filled with selected mineral quartz filler - the sand. The special design of the panel provides the multiple reflection and the dispersion of sound waves. Moreover, the non-bonded sand particles provide the high frictional losses. This additionally increases the dissipation, i.e. the transition of the acoustic energy of the sound wave into the heat energy due to the friction of the filler particles.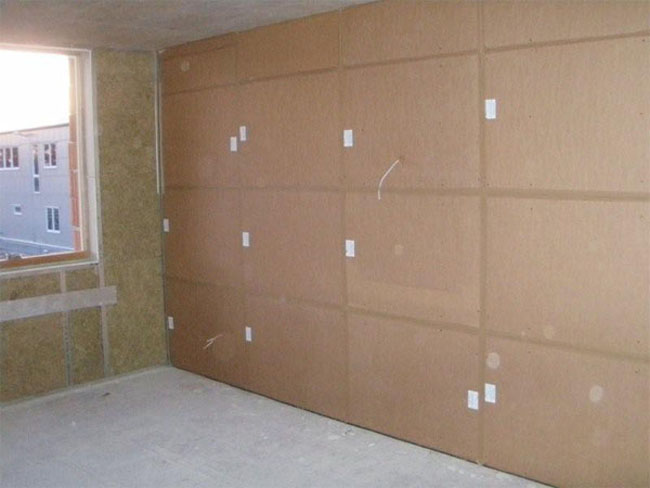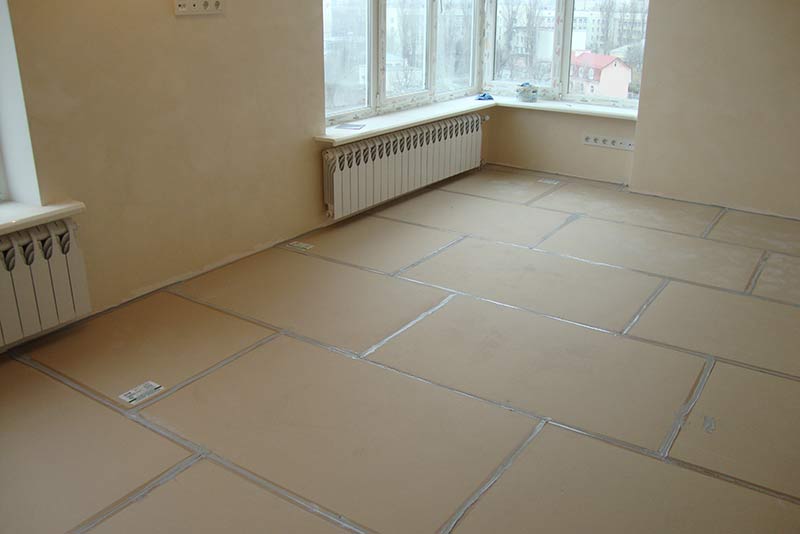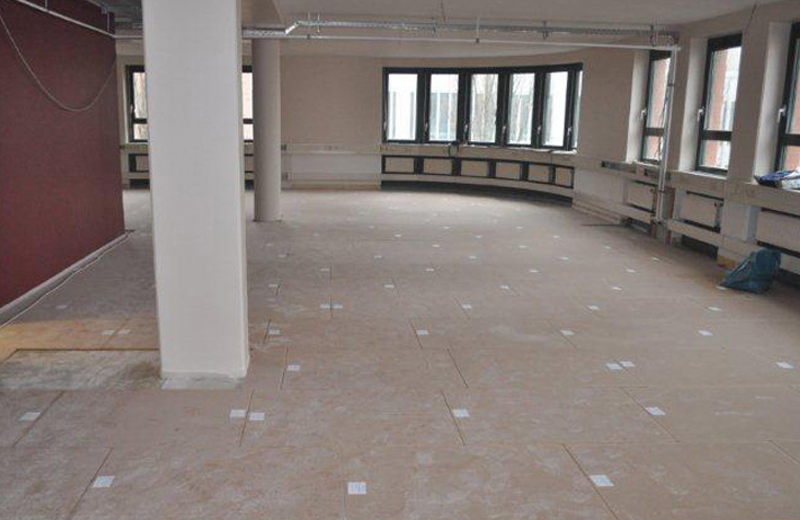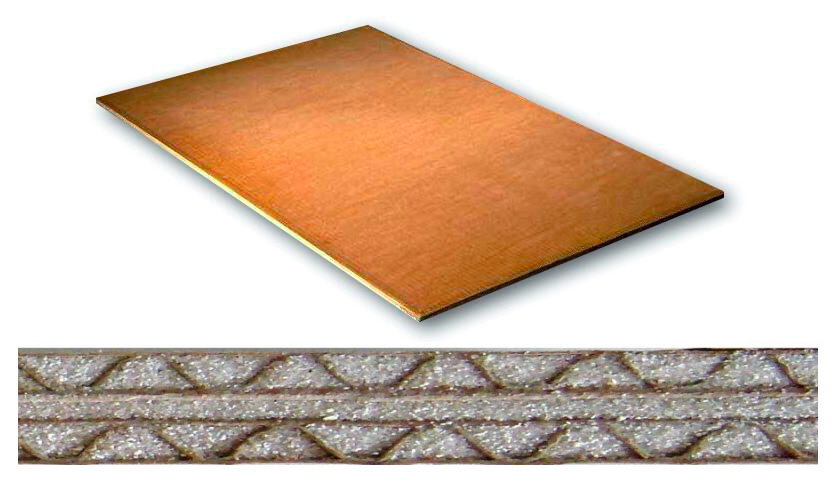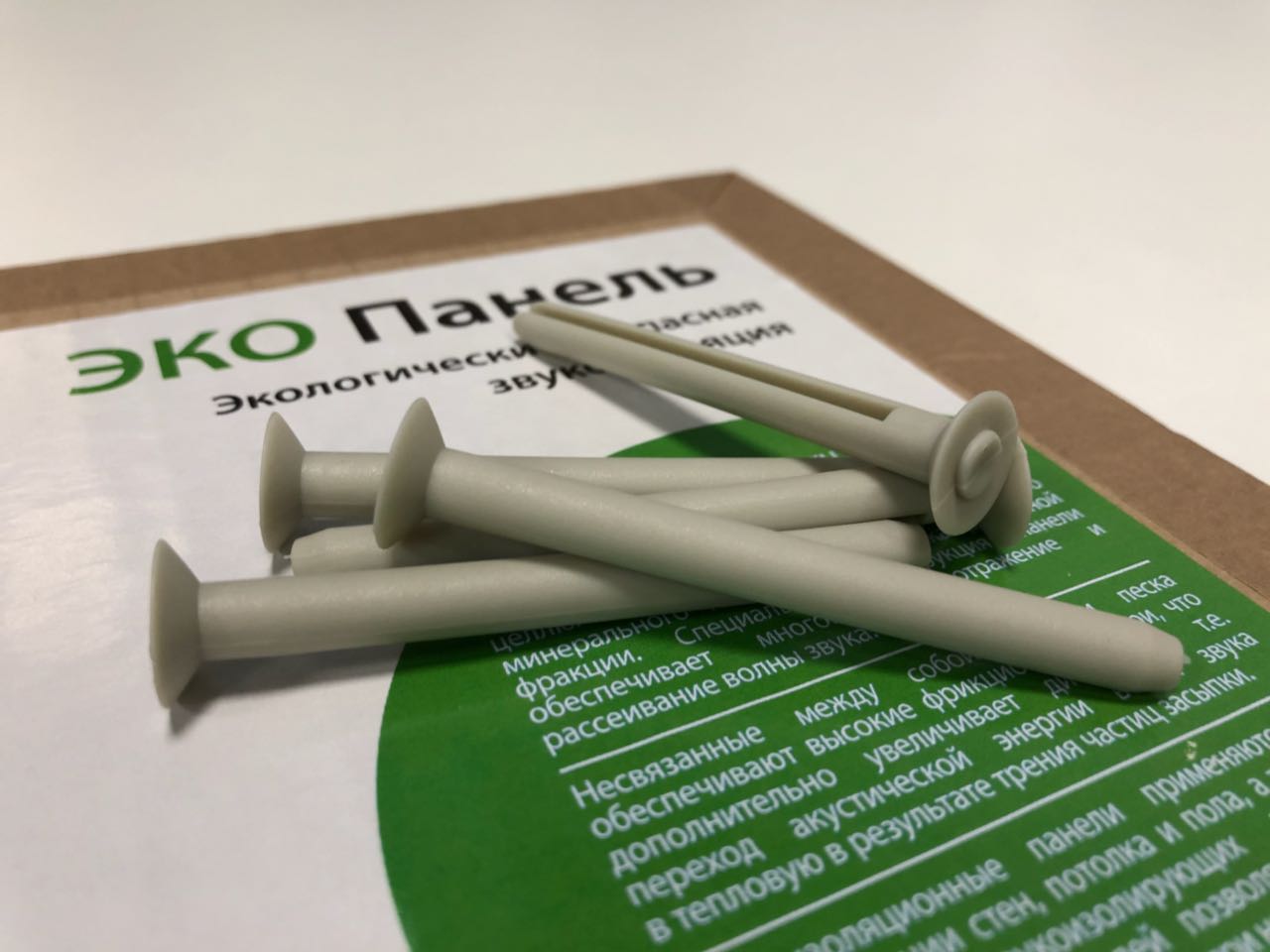 The significant weight of sound insulation panels allows them to increase effectively the soundproofing even against the low frequencies. This is especially important for sound insulation against home theaters and stereo systems. As a result, MaxForte-ECO panel features a high sound insulation properties: with a thickness of only 12 mm, its sound insulation index against the airborne noise is Rw = 48 dB and the sound insulation index against the impact noise is ΔLnw = 33 dB!
SPECIFICATIONS
Dimensions: 1200 х 800 х 12 mm
Panel area: 0.96 m²
Panel weight: 19.7 kg
790 Rubles/m2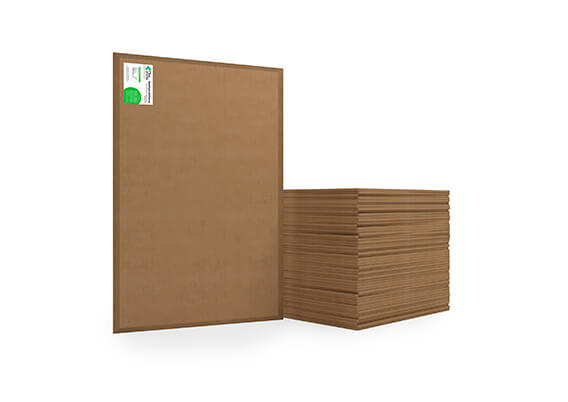 APPLICATION
MaxForte-ECOpanel

is used as an additional layer of frame cladding for sound insulation of walls, partitions and ceilings.

Floor soundproofing.

These panels can also be used in the ready-made flooring structures..
PROPERTIES AND ADVANTAGES
Absolutely environmentally friendly! Consists of the multi-layered cellulosic frame and the granulated mineral filler (sand of various fractions).
The large weight of a panel (the mass per square meter m = 19.7 kg) ensures high soundproofing against the entire range of frequencies, including the low frequencies!
High isolation efficiency against the impact noise ΔL nw = 33 dB and the airborne noise R w = 48 dB.
Easy and quick mounting! The

MaxForte-ECOpanel

sound insulation panels can be cut and drilled in the same way as the regular drywall sheets.
This material does not attract insects or rodents.

MaxForte-ECOpanel

enables a strong compression capacity: it can withstand several tons per 1 m²!
Using

MaxForte-ECOpanel

allows to reduce the noise by half!