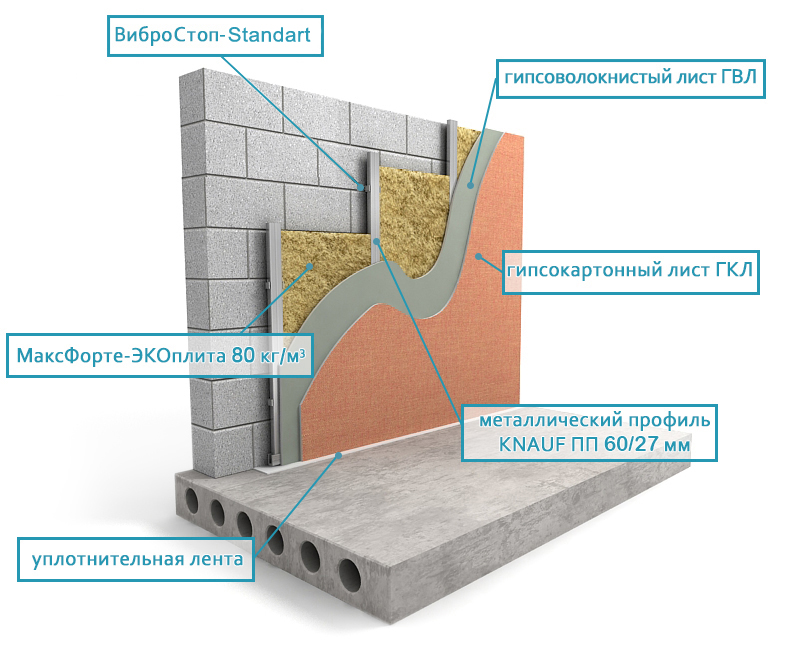 Thin soundproofing of the wall takes 4-5 cm.
PROCESS CHART:
Step 1
Before starting works related to soundproofing of walls, examine the walls for cracks thoroughly and tap them to find any possible internal voids. Cracks should be pointed and filled up with gypsum plaster or cement and sand grout (CSG). In locations where there are voids, break the wall through to access the void and fill it up with CSG.
Examine joints between the wall plate and adjoining surfaces. There must not be any gaps as well.
Step 2
Mount KNAUF CP 60/27 mm metal frame to the wall through VibroStop Standart vibration mounts. There should be 5 mounts for each stud profile.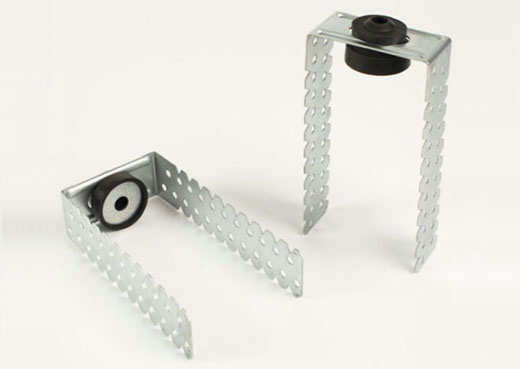 Guide elements of the frame (profiles 27/28 mm in size) must not adjoin the floor and the ceiling tightly. Apply two layers of MaxForte damping tape under the guide profiles.
The optimum spacing between the profile studs is 600 mm.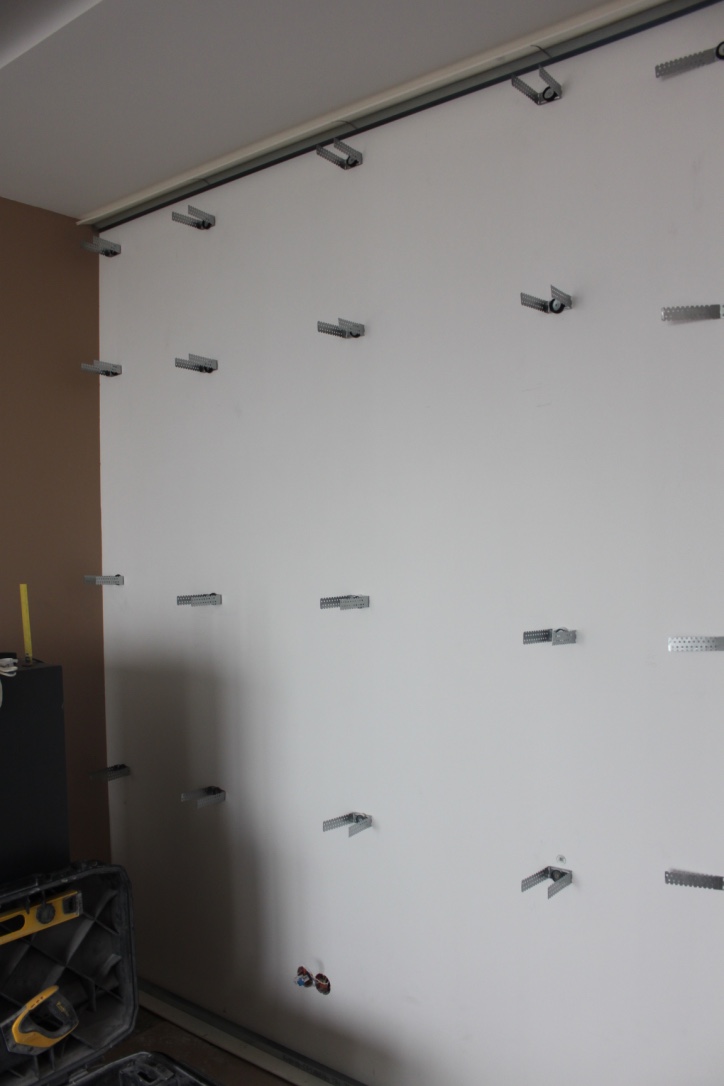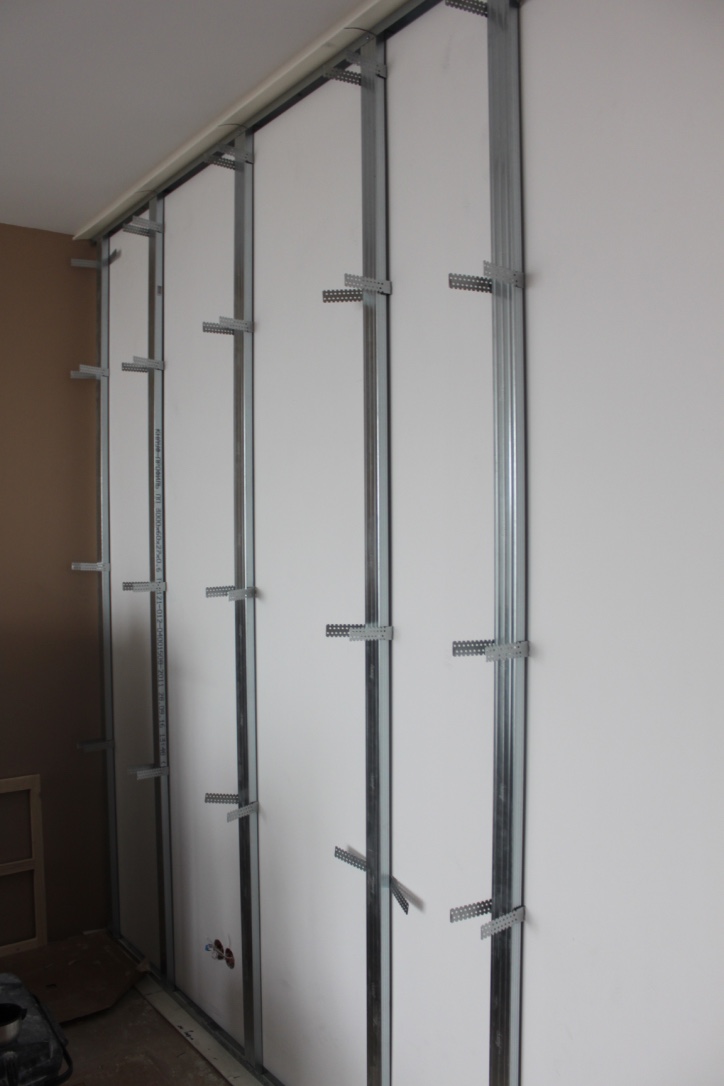 Step 3
Fill the space between the metal frame profiles tightly with MaxForte-ECOplate 80 kg/m3 ound absorbing material. The sound absorbing plates are specially designed for thin soundproofing with KNAUF CP 60/27 mm profile (their thickness is only 30 mm).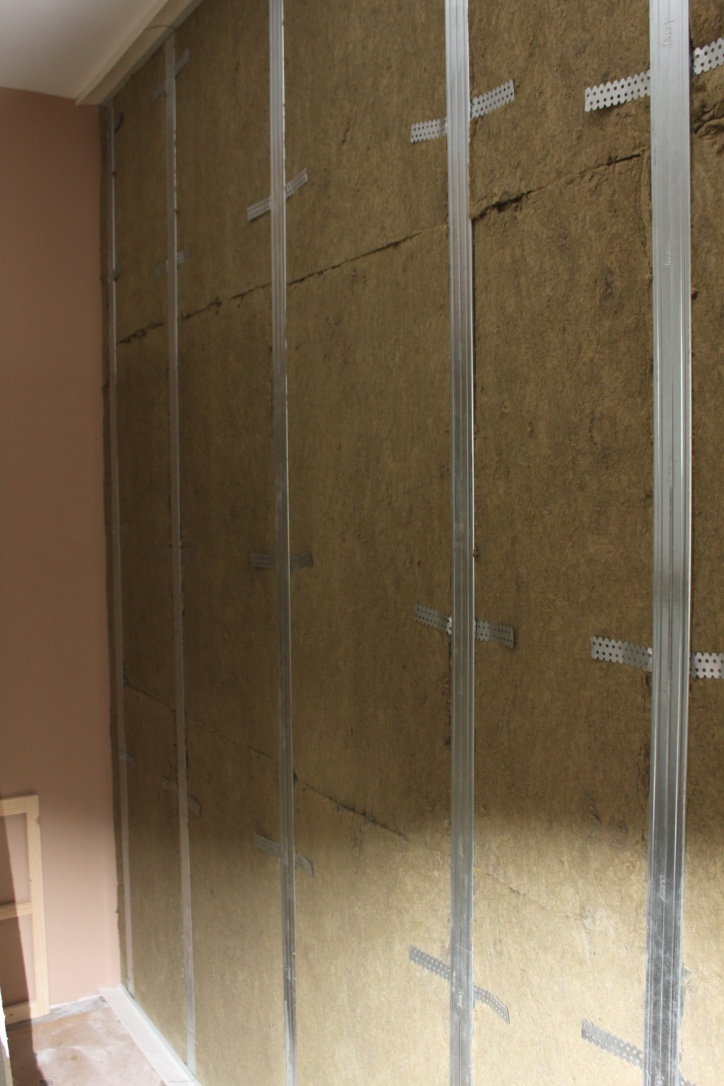 Step 4
Mount sheathing materials in the following sequence:
а. Gypsum fiberboard (GF) 10 mm in thickness.
b. Treat the seams between the GF sheets with MaxForte silicone sealant.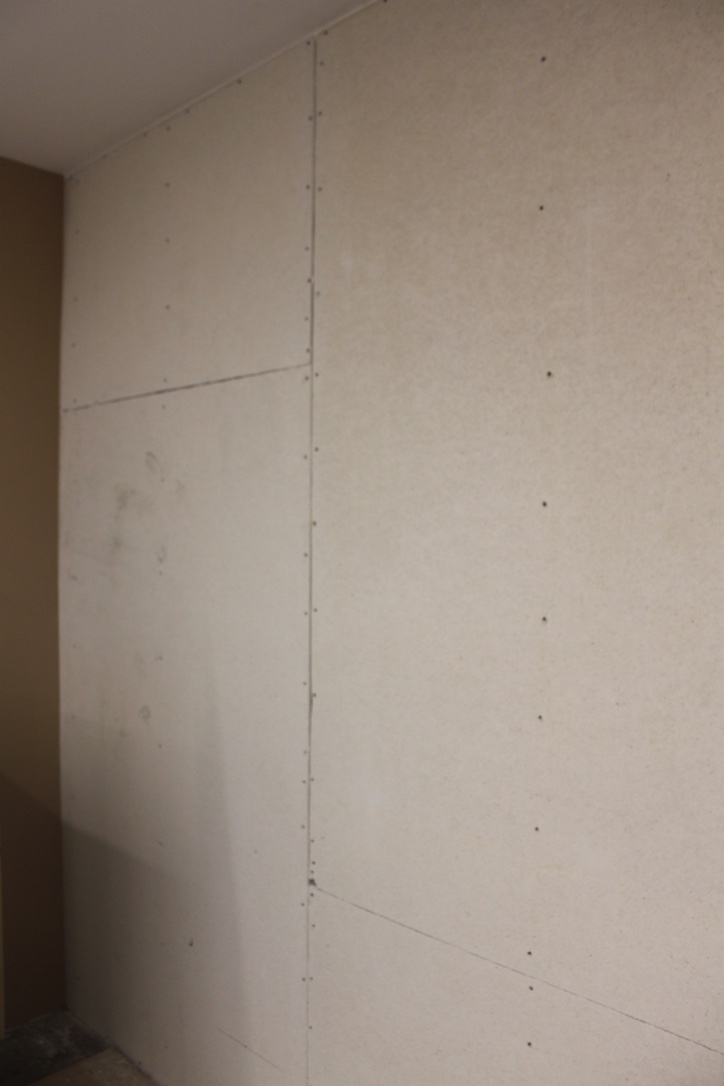 c. Gypsum plasterboard (GP) 12.5 mm in thickness.
Seam spacing should be ensured: joints between GF sheets and joints between GP sheets should be placed apart at a distance equal to half of the sheet width.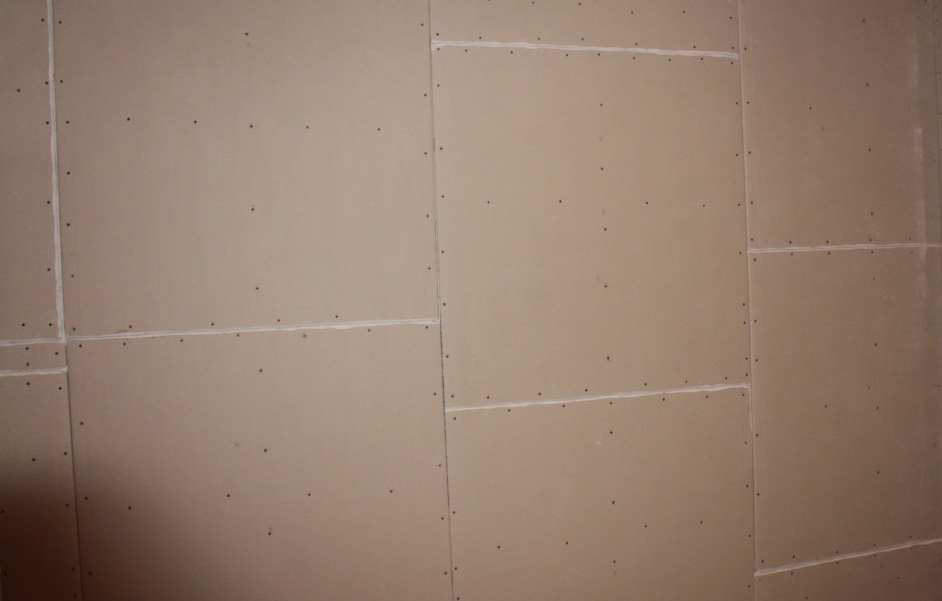 d. Joints between GP sheets have to be puttied.
The sheathing sheets must not touch the adjoining walls, the floor and the ceiling directly (as well as the profile guide elements).
After the wall soundproofing has been mounted, treat the seams along the perimeter (i.e. where the soundproofing structure adjoins the walls, the floor and the ceiling) with MaxForte non-drying vibroacoustic sealant. The use of sealing foam is not allowed!