SOUNDPROOFING OF PARTITIONS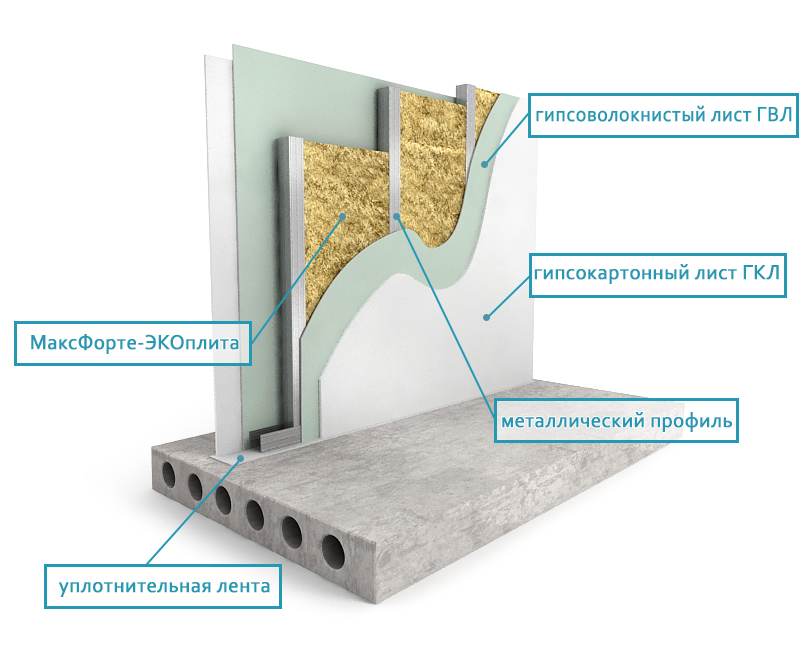 Partition thickness is 9-10 cm.
PROCESS CHART:
Step 1
Mount the partition frame using KNAUF SP 50/50 mm metal frame elements according to KNAUF process chart (SP 75/50 mm profiles can be used in case of big height of the room).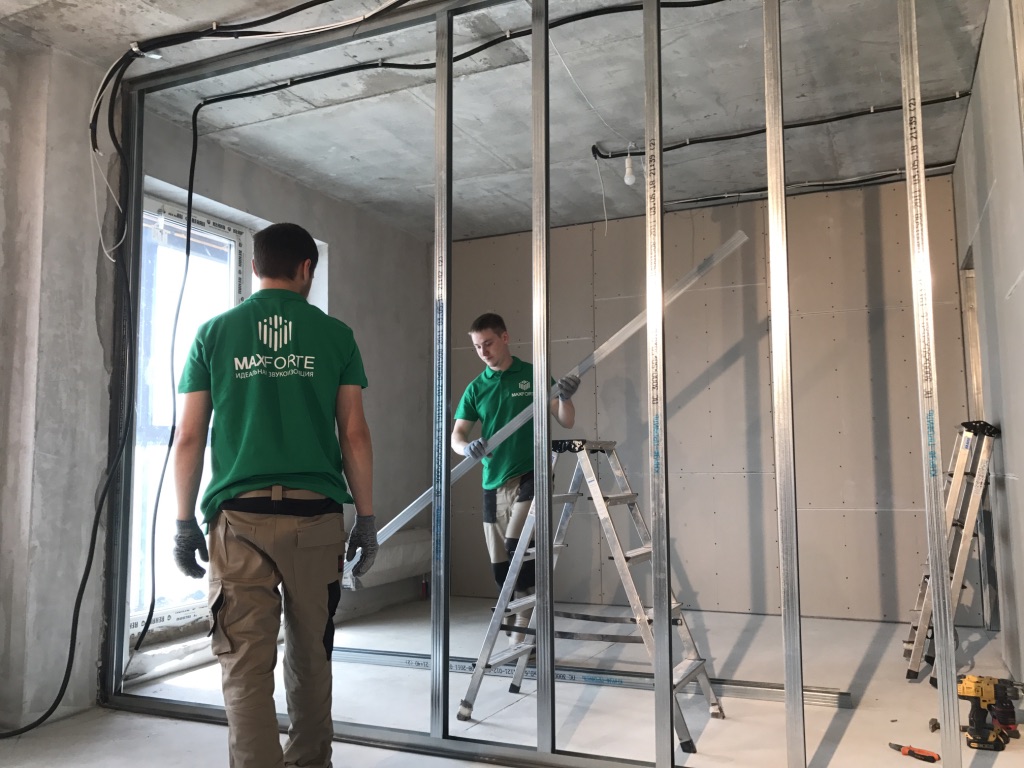 The guide elements of the frame must not adjoin the floor and the ceiling rigidly. Two layers of MaxForte damping tape should be applied under the guide profiles. Use tape that is 100 mm in width for KNAUF 50/50 profiles and 150 mm tape for 75/50 (100/50) profiles. The tape should be wider than the profile because gypsum fiberboard and gypsum plasterboard sheets rest on it.
The optimum spacing between the metal frame studs is 600 mm. In order to reinforce the frame (if loads on the future wall are expected), doubled stud profiles fastened to each other with self-tapping screws can be mounted.
Step 2
Sheath the partition with gypsum fiberboard sheets (GF 10 mm) on one side.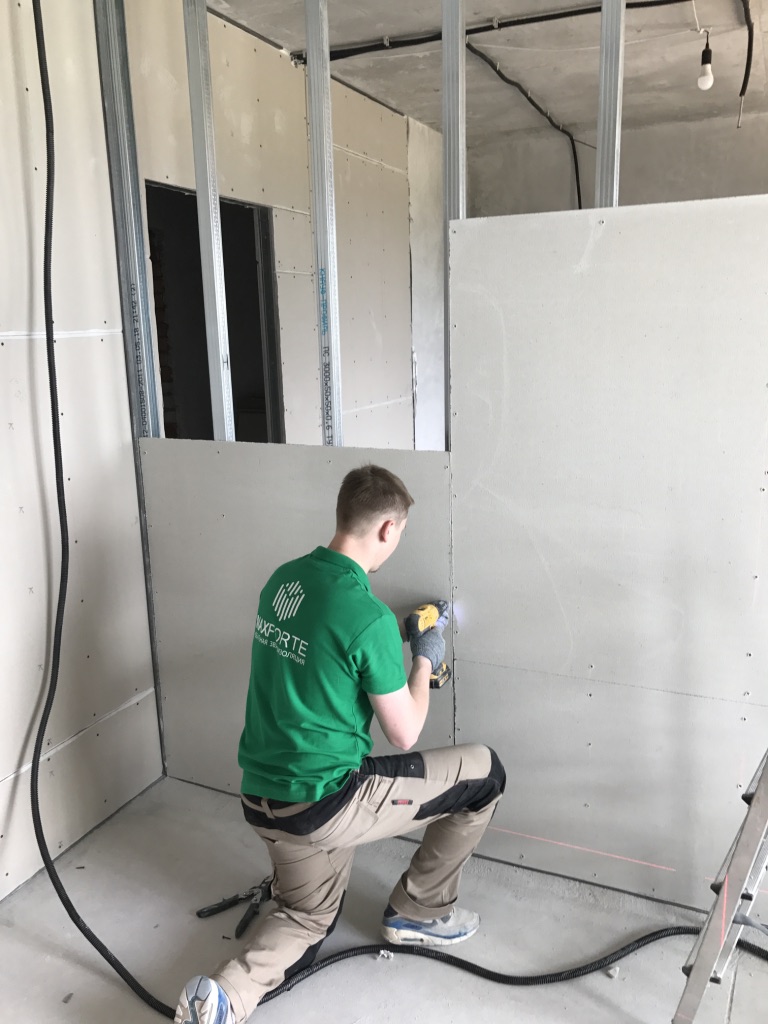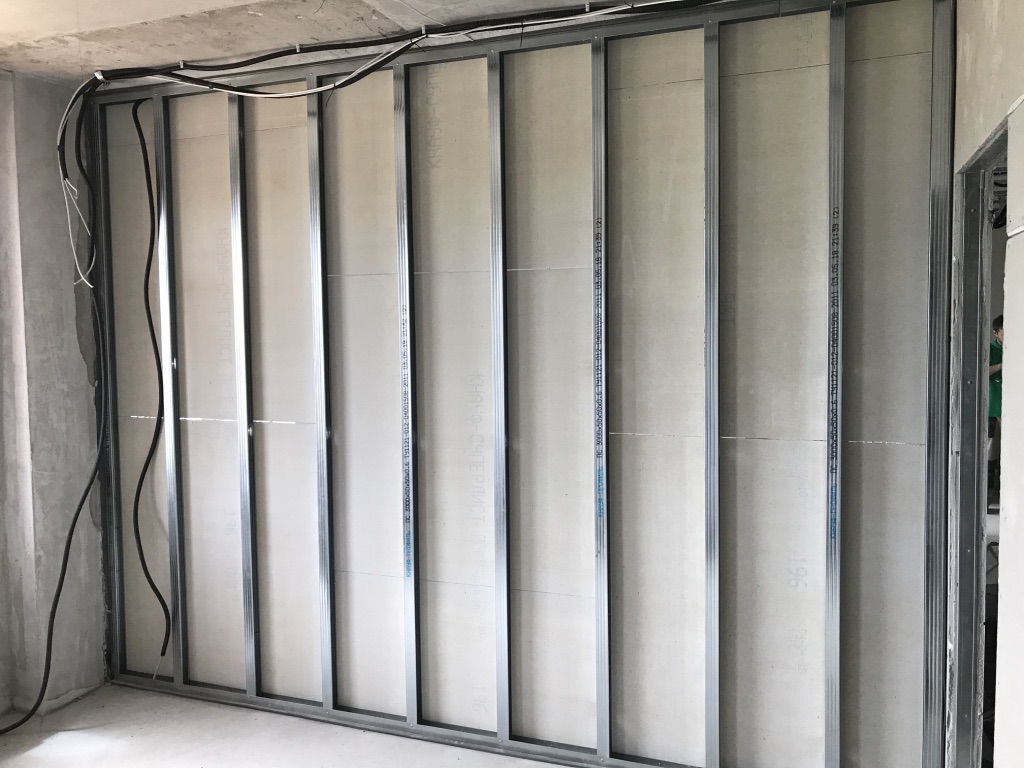 Important! Sheathing sheets adjoin the floor, the ceiling and the side walls through MaxForte damping tape mounted according to Step 1.
Step 3
Fill the space between the metal frame studs tightly with Max Forte-ECOplate 60 kg/m3 sound absorbing material.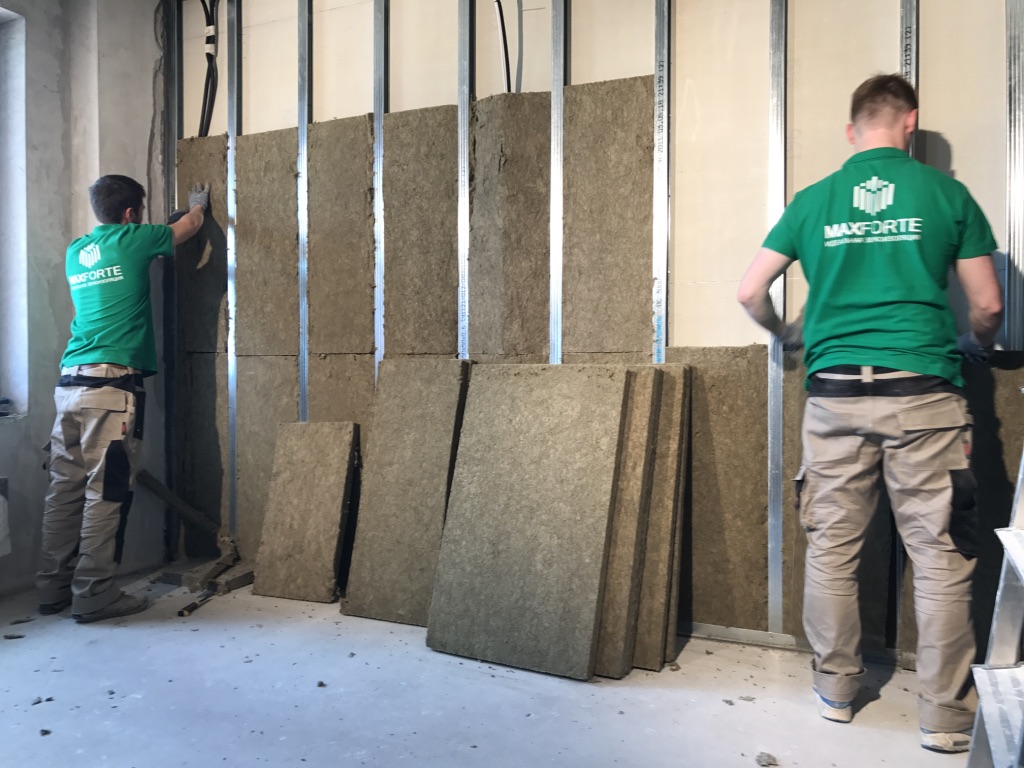 Step 4
Sheath the other side of the partition with GP covering the sound absorbing layer.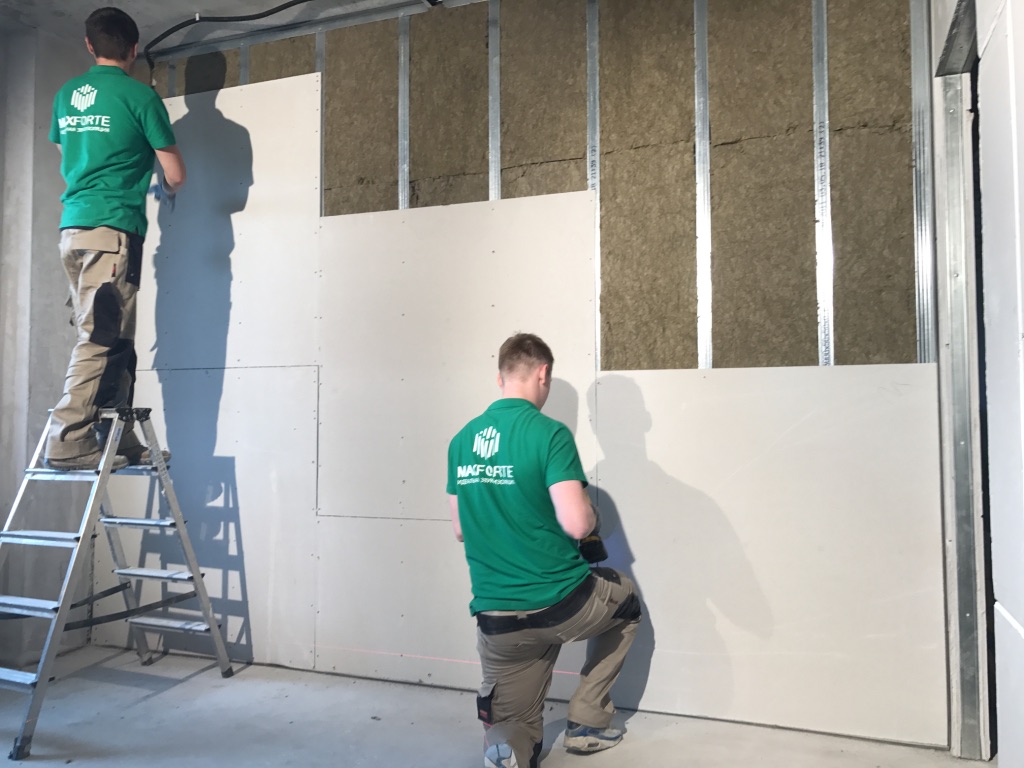 Step 5
Treat the seams between the GF sheets with MaxForte silicone sealant.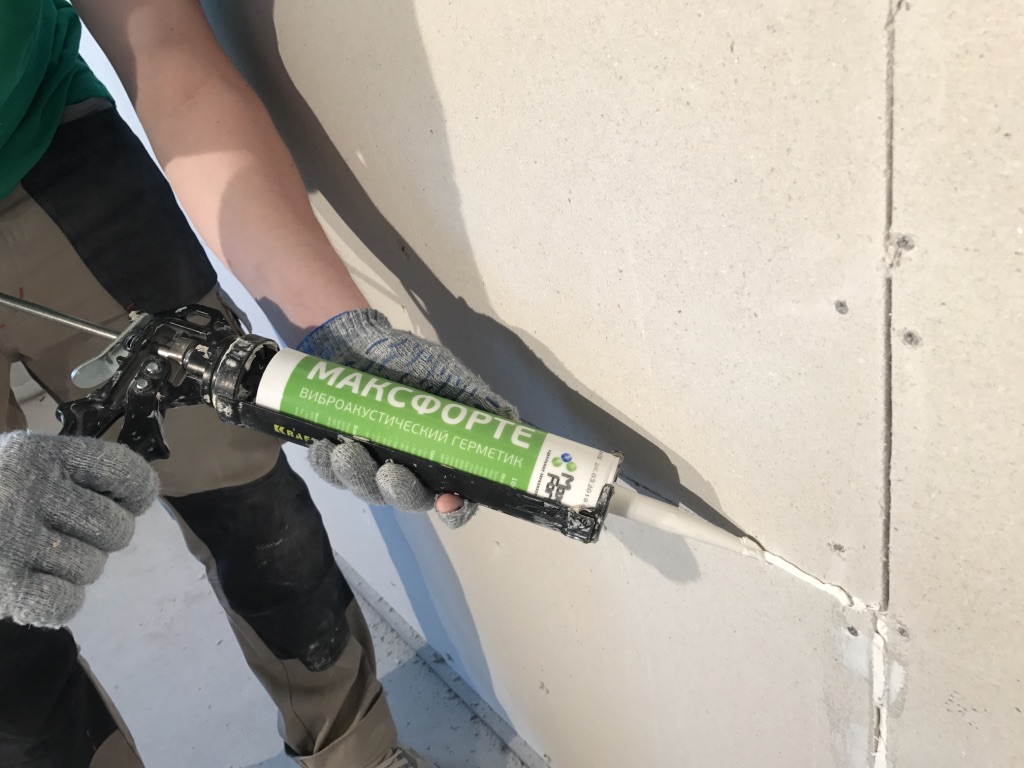 Step 6
Fix gypsum plasterboard (GP) sheets 12.5 mm in thickness on both sides.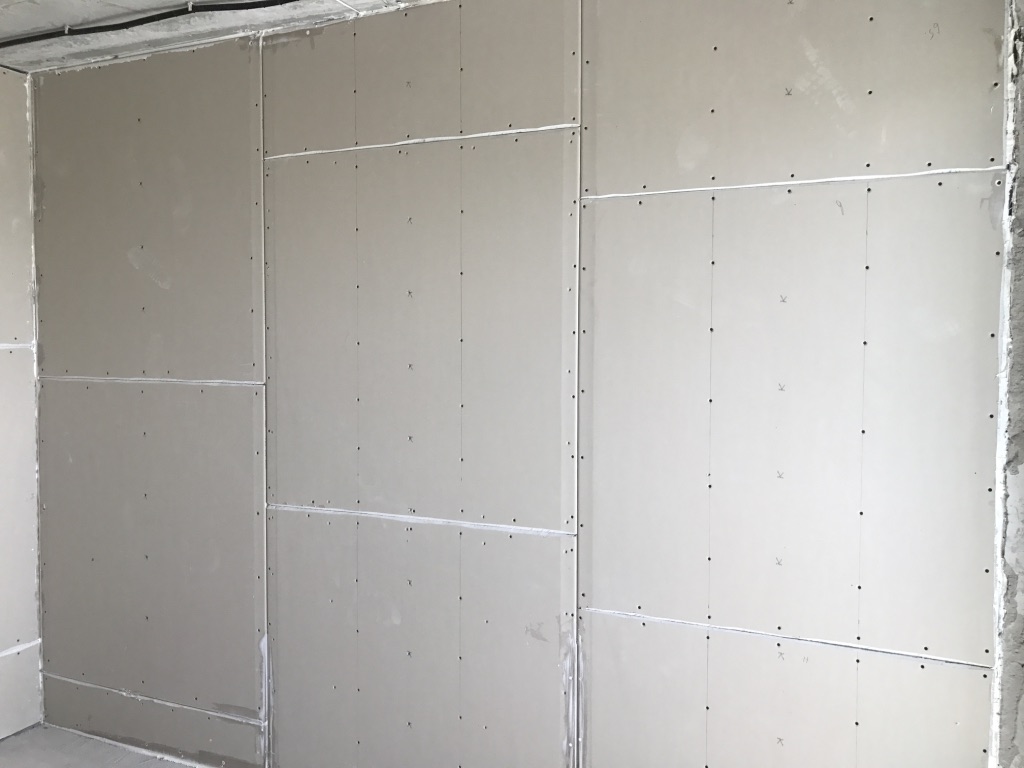 Seam spacing should be ensured: joints between GF sheets and joints between GP sheets should be placed apart at a distance equal to half of the sheet width.
Step 7
After the sheathing has been mounted, treat the seams along the perimeter (i.e. those where the soundproofing structure adjoins the walls, the floor and the ceiling) with MaxForte non-drying silicone sealant.
Joints between GPS have to be puttied during further finishing.