...
FLOATING SCREED OVER MAXFORTE-SOUNDPRO SOUNDPROOFING SET
FLOATING SCREED OVER MAXFORTE-SOUNDPRO SOUNDPROOFING SET
Reliable floor soundproofing for apartments and offices. Using MaxForte-SoundPRO under the screed makes possible to cut off completely both the airborne noises (like voices, shouts, dogs barking) and the impact noises (like tramping and falling objects). The advantage of this soundproofing option is a small thickness which is particularly important for low ceiling bearing-wall houses. MaxForte-SoundPRO rolls are easy to lay or raise to the walls, and this allows to accelerate the works. Reducing the noise level to 34 dB ensures the complete isolation from the noise by the neighbors from below.
Shock noise

90

price for 1м²

from 1456 ₽

Width

5-6 cm

Air noise

90

Sound Insulation Index

68 dB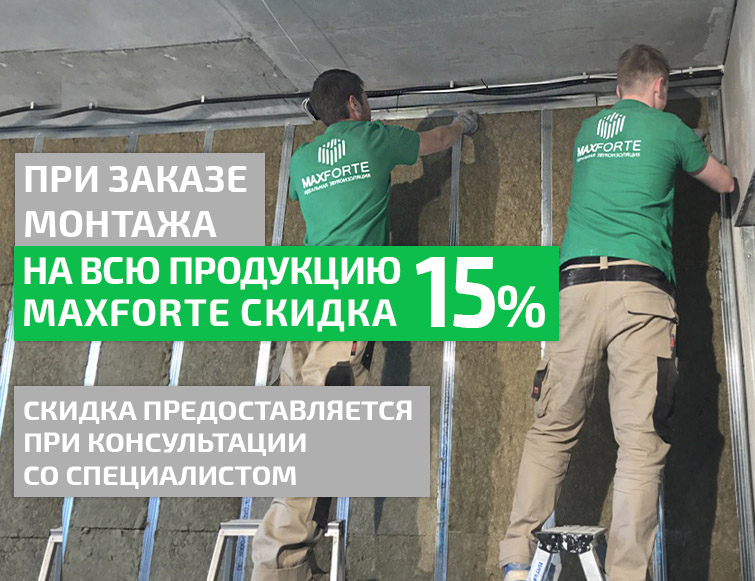 Calculate soundproofing solution
Укажите площадь звукоизолируемого пола
S = A * B
A - длина в метрах
B - ширина в метрах
Смета является примерной и носит информативный характер.
Расчет материалов указан с запасом 5% и округлён до целой упаковки.