DRY FLOOR SCREED SOUNDPROOFING SET: MAXFORTE SHUMOIZOL+ ECOPANEL
Calculate soundproofing solution
Укажите площадь звукоизолируемого пола
S = A * B
A - длина в метрах
B - ширина в метрах
Attention! The calculation is for informational purposes only. Before ordering, we recommend you to consult with specialists.
Noiseproofing of the floor takes about 2 cm.
PROCESS CHART:
Step 1
Before starting works related to noiseproofing of the floor, examine the slab and the joints between the slab and the walls thoroughly for cracks. Any cracks discovered have to be pointed and filled up with cement and sand grout (CSG).
Eliminate all debris and any irregularities from the slab. If the floor is uneven, use preliminary screed (sandcrete or self-leveling floor) as a leveling blanket.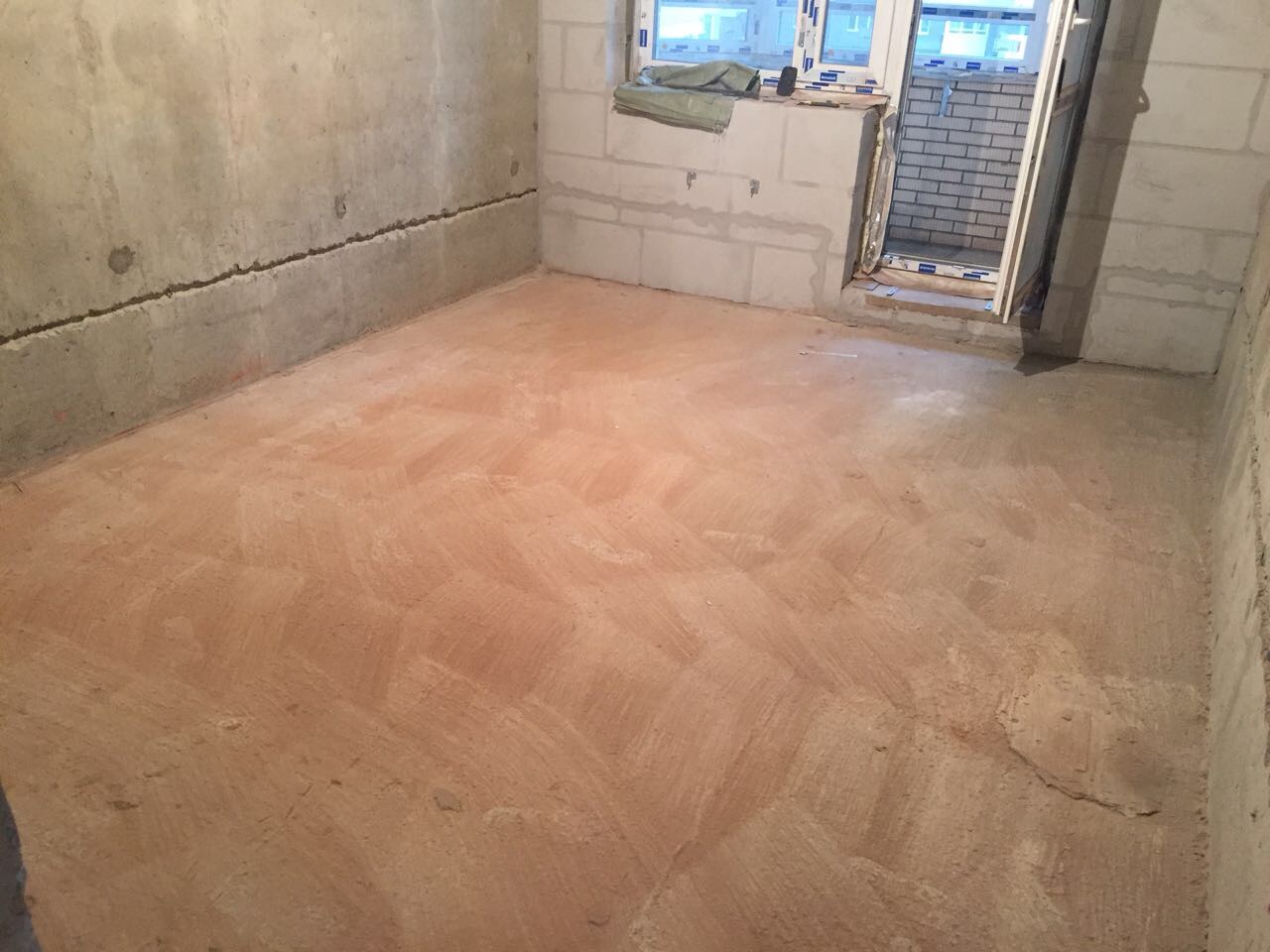 Step 2
Spread MaxForte-ShumoIzol rolls with the soft side on the leveled floor so that a kind of a trough is formed: the edges of MaxForte-ShumoIzol rolls should overlap the walls at the height of the future finish floor.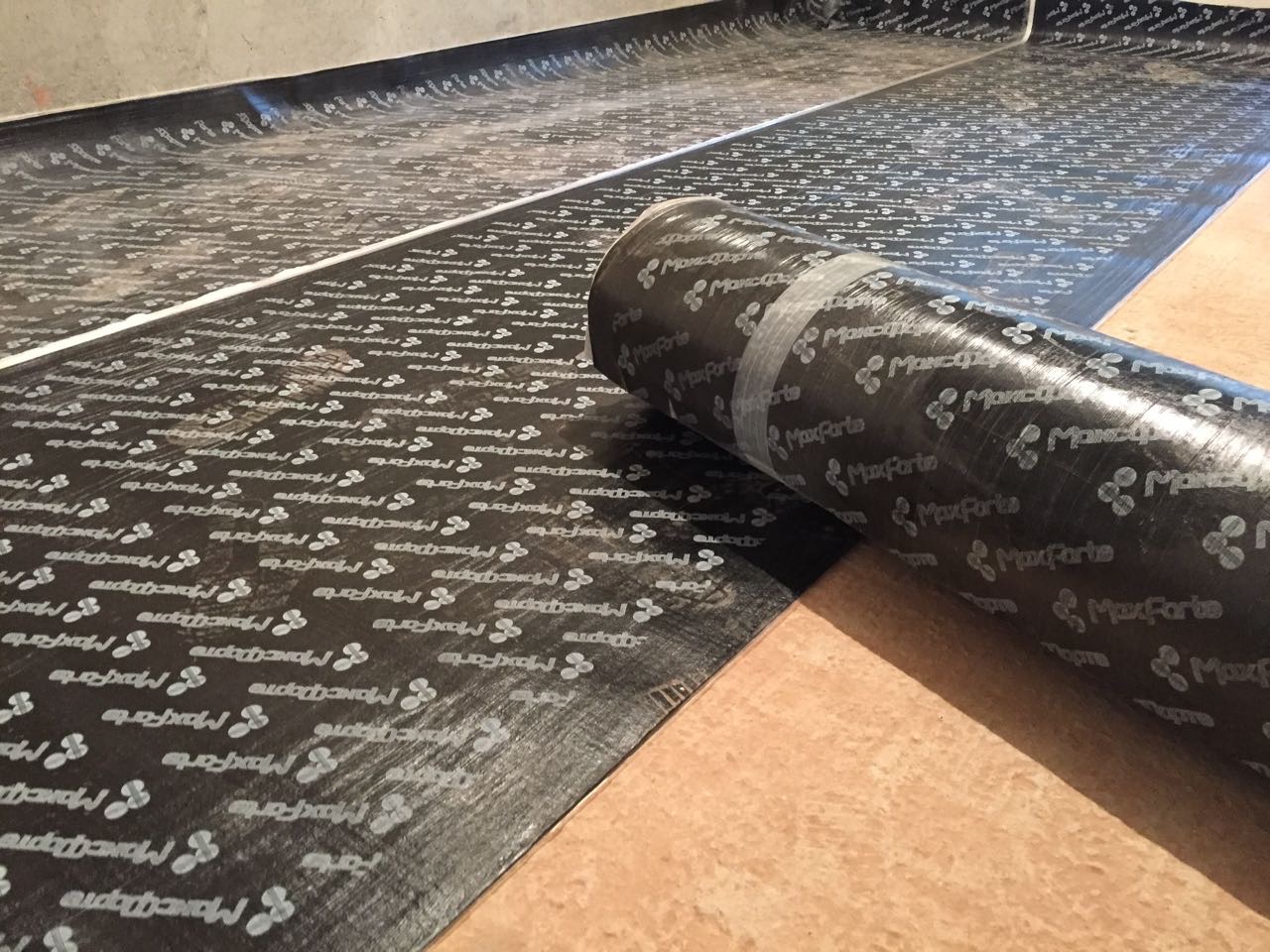 Rolls should be laid butt-joined, and the joints between MaxForte-ShumoIzol rolls should be smeared thoroughly with MaxForte-HydroStop liquid rubber or sealed with construction tape 50 mm in width.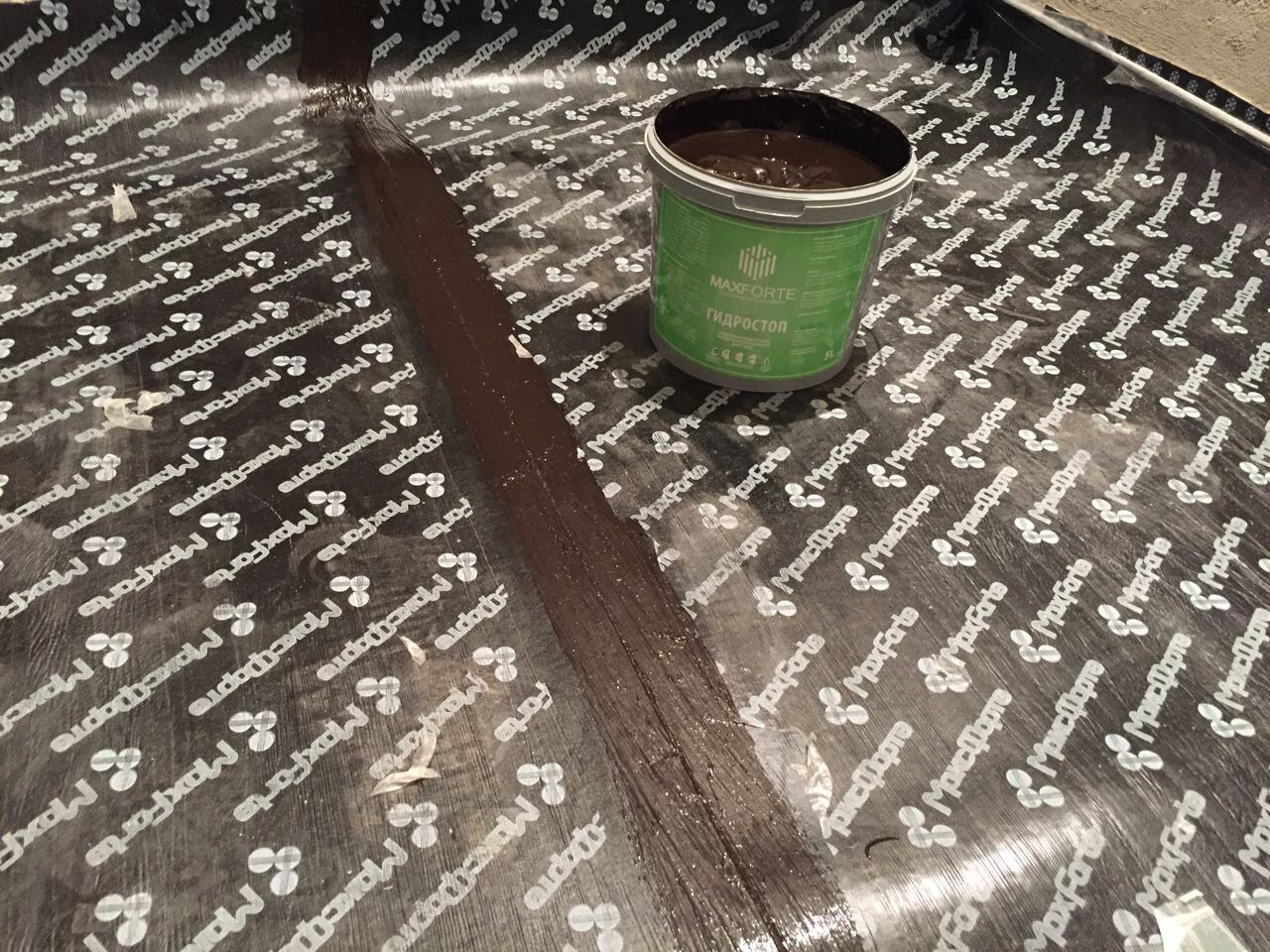 Step 3
Place Max Forte-Ecopanel sheets on top of ShumoIzol. If required, cut the panels using an ordinary stationery knife.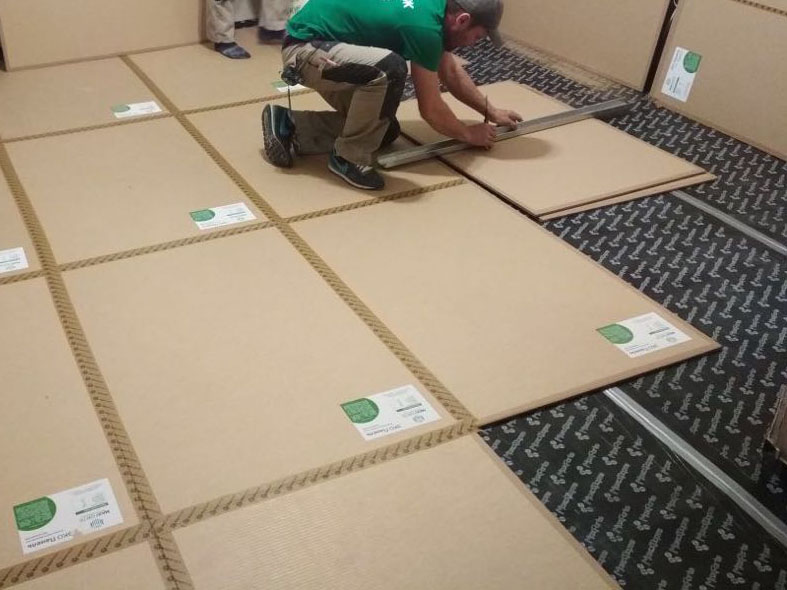 Step 4
Seal the seams between the panels with paper tape.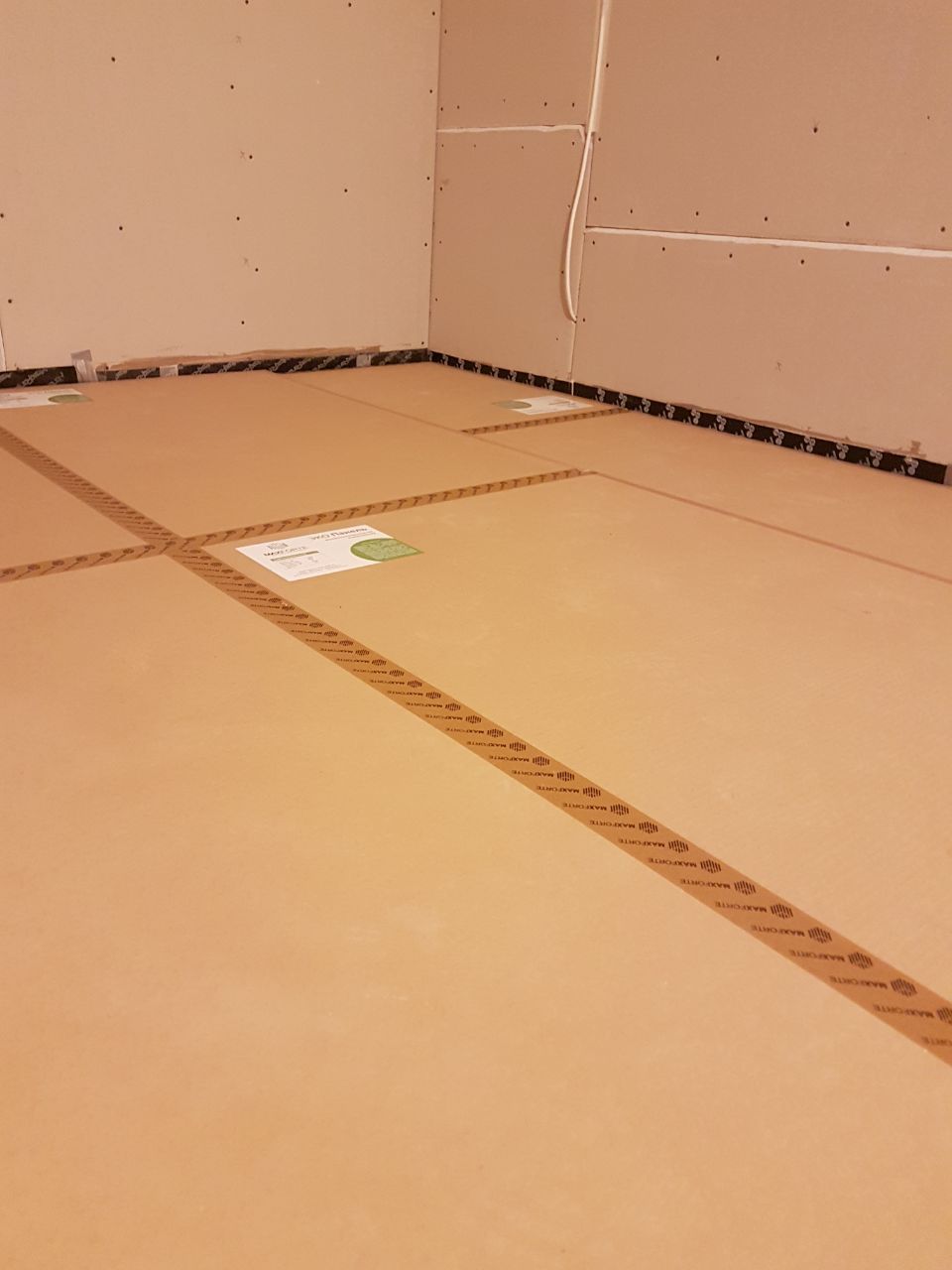 Step 5
Then, spread MaxForte-Light damping base rolls and install the final flooring: laminated flooring, engineered wood, etc.
Important: If tiles or ceramic granite tiles are going to be used as the final flooring, use gypsum fiberboard sheets 10 mm in thickness instead of MaxForte-Light base to cover the ECOpanels in order to prevent penetration of moisture from the tile adhesive.