...
SOUNDPROOFING SET OF FLOOR ON JOISTS
SOUNDPROOFING SET OF FLOOR ON JOISTS
Soundproof floating joisted floors can me effectively used in reconstruction of buildings with wooden floor structures (where the use of massive screeds is impermissible) as well as in the repaired apartments where no wet works are allowable. The joisted floor is the proven solution for effective soundproofing against both impact and airborne noise. Quick mounting and simple design make the joisted floor an attractive option for the floor soundproofing!
Shock noise

80

price for 1м²

from 1588 ₽

Width

9-10 cm

Air noise

85

Sound Insulation Index

60 dB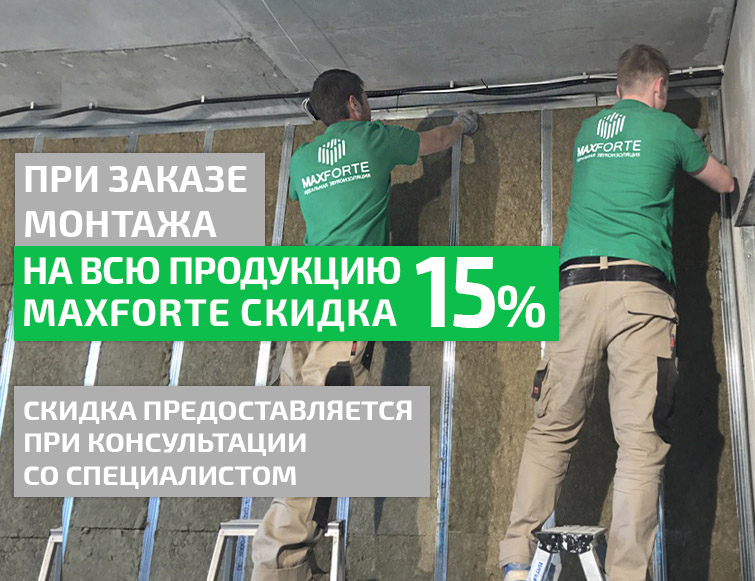 Calculate soundproofing solution
Укажите площадь звукоизолируемого пола
S = A * B
A - длина в метрах
B - ширина в метрах
Смета является примерной и носит информативный характер.
Расчет материалов указан с запасом 5% и округлён до целой упаковки.