...
WALL PARTITION SOUNDPROOFING BASE SET
WALL PARTITION SOUNDPROOFING BASE SET
Maximum sound insulation of partitions at minimum cost. Soundproof drywall partitions can be the excellent replacement for gypsum partition blocks or foam concrete blocks. The partitions made as per KNAUF technology are highly rigid and able to withstand the heavy loads. The standard 10 cm thick 60 kg/m³ MaxForte-ECOslab partition ensures sound insulation of 55 dB which is sufficient for comfortable stay. Featuring the simple design and quick installation, the soundproof drywall partitions are a proved reliable solution for sound insulation of apartments, offices, recording studios and other premises.
Shock noise

65

price for 1м²

from 959 ₽

Width

10 cm

Air noise

70

Sound Insulation Index

55 dB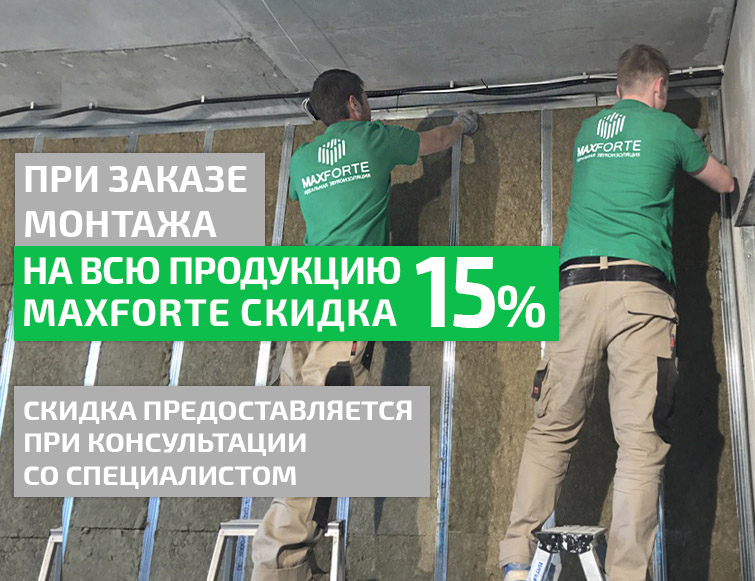 Calculate soundproofing solution
Укажите площадь звукоизолируемой перегородки
S = A * B
A - высота в метрах
B - ширина в метрах
Смета является примерной и носит информативный характер.
Расчет материалов указан с запасом 5% и округлён до целой упаковки.