...
THIN NOISEPROOFING OF WALL WITH SOUNDPRO
THIN NOISEPROOFING OF WALL WITH SOUNDPRO
Ideal for small apartments in new buildings. The wall soundproofing design is identical to the previous option, but with addition of thin 60/27 mm KNAUF profile for attachment of gypsum plasterboard and drywall sheets. Using the KNAUF profile allows to eliminate immediately all typical for new buildings irregularities and height discontinuities of the walls, and significantly save on the levelling of the walls. After mounting of sound insulation you will immediately get a smooth surface. In addition, the works on electricity and the electrical outlets are simplified: no grooves in the walls will be needed since the wiring will pass inside the frame and the outlet boxes will be cut into the drywall. High strength, small thickness and excellent sound insulation made this option the most popular among the experts and the customers.
price for 1м²

from 1737 ₽

Width

4-5 cm

Sound Insulation Index

68 дБ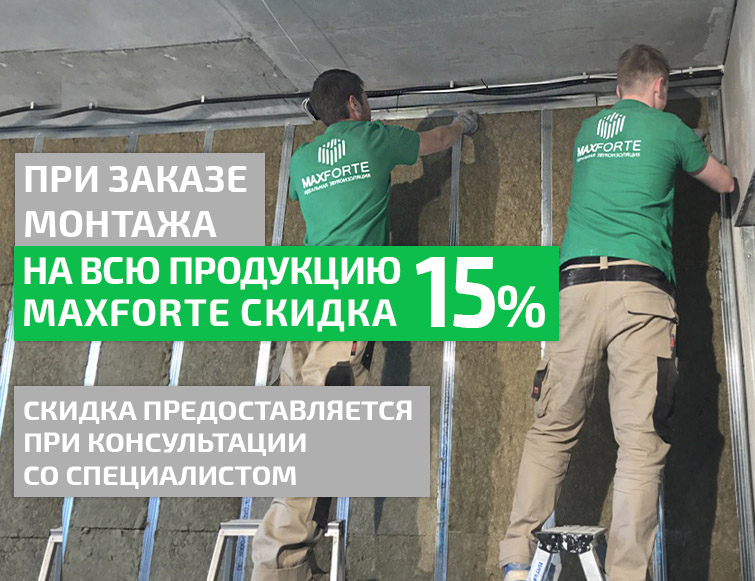 Calculate soundproofing solution
Укажите площадь
звукоизолируемой стены
S = A * B
A - высота в метрах
B - ширина в метрах
Смета является примерной и носит информативный характер.
Расчет материалов указан с запасом 5% и округлён до целой упаковки.