...
WALL BASE SOUNDPROOFING SET
WALL BASE SOUNDPROOFING SET
The most proven sound insulation option used in apartments. The combined use of two sound-absorbing materials - the MaxForte SoundPRO and the 60 kg/m³ ECOslab - allows to get the highest possible sound absorption at the entire range of the frequencies including the low frequencies (the stereo systems and the home theaters). The mounting of cladding ensures the full compliance with all requirements of the Building Codes and Regulations (SNiP) "Noise protection" including those for class A "Luxury Housing" and allows to achieve the perfect silence. Noise reduction down to 22 dB.
Shock noise

70

price for 1м²

from 2215 ₽

Width

7-8 cm

Air noise

80

Sound Insulation Index

72 дБ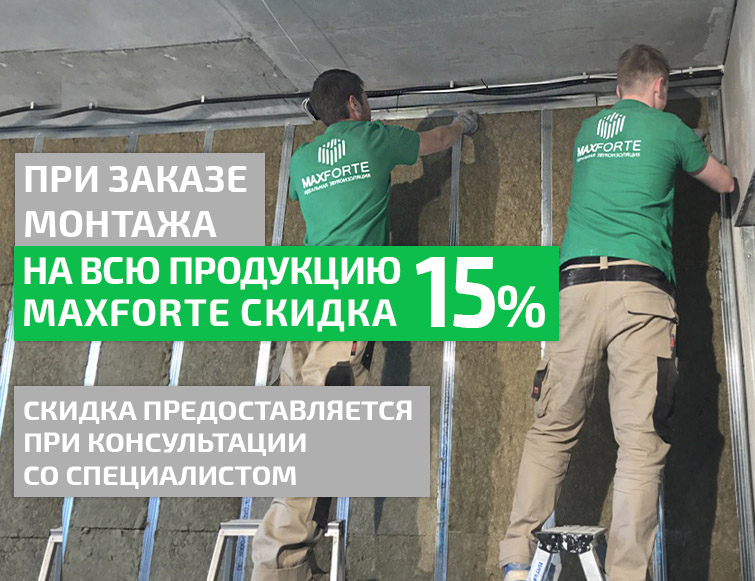 Calculate soundproofing solution
Укажите площадь
звукоизолируемой стены
S = A * B
A - высота в метрах
B - ширина в метрах
Смета является примерной и носит информативный характер.
Расчет материалов указан с запасом 5% и округлён до целой упаковки.